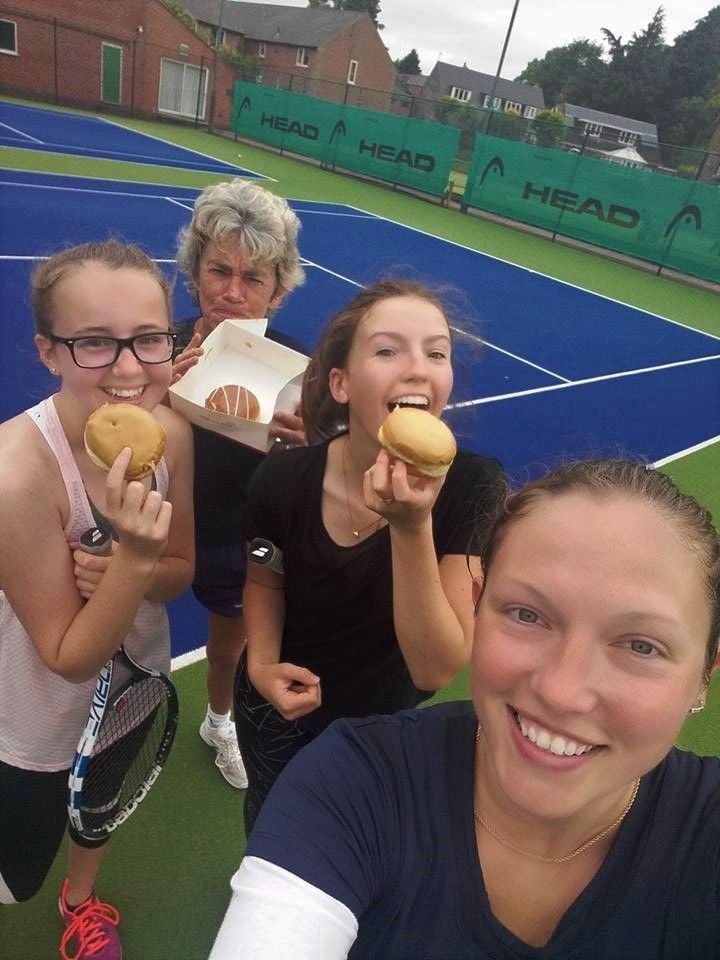 Don't worry if you don't have anyone to play with when you first join, we have plenty of social tennis sessions where you can just drop by and mix in with a group.
These sessions are very informal, please just come along to the group of your choice at the times indicated below. Make yourself known and you will be integrated into the group which usually plays on courts 1 and 2). No booking required - all times are approximate, depending on what time players arrive.
Please note that the Tuesday and Thursday evenings are used for match practice in March/April..
Tuesdays
1.30 pm – 3.00 pm
6.30 pm – 8.00 pm
Thursdays
1.30 pm – 3.00 pm
Sundays
10.00 – 12.00
Wednesdays
6.30 pm – 8.30 pm
Tuesdays and Fridays
8.30 am – 11.00 am (Vets)
Thursdays
6.30 pm – 8.00 pm